ASSESSMENT OF THE SITUATION OF IT GOVERNANCE IN SERGIPE STATEPUBLIC ADMINISTRATION DEPARTAMENTS
Palavras-chave:
Governance in Information Technology, Survey, Public Administration, Good practices, Strategic Planning
Resumo
Context: In public administration, the focus of Governance in Information Technology is to provide its customers with greater transparency, providing better quality services, further modernization of sectors and greater efficiency. The absence of a solid Governance system brings serious problems to the organization. Objective: To know the current scenario of information technology (IT) Governance in public organizations in the State of Sergipe, Brazil, in accordance with the assessment made by the Federal Audit Court, as well as to support managers in adopting good Governance practices in their management. Method: A Survey was applied to the main state public organizations of the State of Sergipe, to evaluate the dimensions of leadership, strategy and control. Results: It was observed that only 35.7% of public organizations have a satisfactory result in relation to the adoption of IT Governance; that only 7% of the organizations carry out an audit of IT actions integrally within their organizations; and 50% of responses are between non-adoption or application of an IT Governance policy within the strategic planning of organizations. Conclusion: This scenario shows, initially, that most of the specialized agencies do not have an application to a level of excellence related to IT Governance in the State of Sergipe, Brazil.
Downloads
Não há dados estatísticos.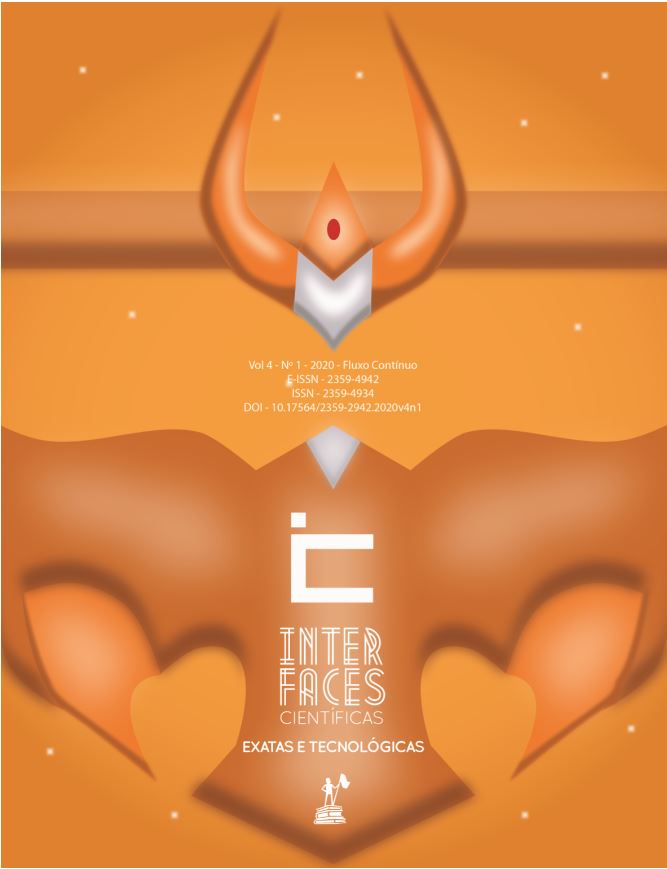 Downloads
Como Citar
Ramos, D. S., Cruz, H., Feistauer, L., Colaço Junior, M., & Nascimento, R. P. C. do. (2020). ASSESSMENT OF THE SITUATION OF IT GOVERNANCE IN SERGIPE STATEPUBLIC ADMINISTRATION DEPARTAMENTS. Interfaces Científicas - Exatas E Tecnológicas, 4(1), 71–87. https://doi.org/10.17564/2359-4942.2020v4n1p71-87
Licença
Oferece acesso livre e imediato ao seu conteúdo, seguindo o princípio de que disponibilizar gratuitamente o conhecimento científico contribui para a democratização do saber. Assume-se que, ao submeter os originais os autores cedem os direitos de publicação para a revista. O autor(a) reconhece esta como detentor(a) do direito autoral e ele autoriza seu livre uso pelos leitores, podendo ser, além de lido, baixado, copiado, distribuído e impresso, desde quando citada a fonte.

Atribuição-CompartilhaIgual CC BY-SA This license lets others remix, adapt, and build upon your work even for commercial purposes, as long as they credit you and license their new creations under the identical terms. This license is often compared to "copyleft" free and open source software licenses. All new works based on yours will carry the same license, so any derivatives will also allow commercial use. This is the license used by Wikipedia, and is recommended for materials that would benefit from incorporating content from Wikipedia and similarly licensed projects.